Empowering Women, Protecting Their Rights
We provide legal aid, advocacy, and support for underprivileged women and children in Nigeria, and raise awareness on issues that affect their rights, well-being, and socio-economic status.
Mrs Funmi Falana, the founder of WELA, giving a speech during the graduating ceremony for the 2019 cohort of WELA Skills Acquisition Centre. September 2019.
WOMEN EMPOWERMENT AND LEGAL AID (WELA) was established on June 4, 2009. The organisation was founded to promote and safeguard women's human rights in Nigeria through lobbying, campaigning, legal aid, and vocational skills training, among other techniques. WELA was founded by Mrs. Funmi Falana, a Nigerian human rights Lawyer of several years experience.
WELA provides free legal advice and representation to women and children whose rights have been violated. Our services include: free counselling, legal advice, mediation, court representation, and aid in navigating the Nigerian legal system.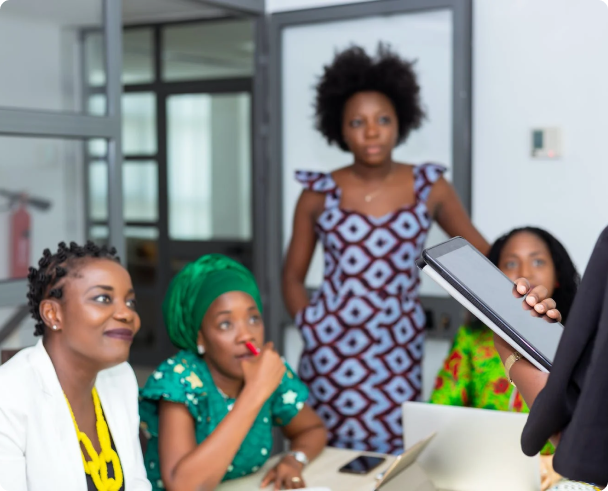 WELA provides free legal aid for women & children whose rights have been neglected. We support and put a smile on the faces of our beneficiaries.
Pro bono court cases completed.
Volunteering events hosted by WELA across various locations and environs.
New entrepreneurs trained and equipped by the WELA College of Vocational Training.
People have had cases resolved via mediation or alternative means of dispute resolution.
Legislation reviews have been directly linked to WELA's intervention.
Our programs and initiatives are designed in line with the United Nations SDGs and our focus to improve the lives, well-being and socio-economic status of vulnerable women and children. Through these initiatives we are breaking the cycle of poverty, empowering women and children, providing healthcare & education and promoting sustainable development.
WELA HOME:
Women are usually at the victim's end of most domestic violence cases in Nigeria. The WELA Homes offer a temporary safe haven for women and children fleeing abusive situations. Our hostel apartments are built to offer support, feeding, resources, and a path to a brighter future.
COLLEGE OF VOCATIONAL TRAINING:
Our College of Vocational Training provides opportunities for less privileged women, who in most cases were economically dependent on abusive partners, to gain valuable skills and improve their economic situation, leading to increased independence, empowerment, and improved quality of life.
SPECIAL EVENTS:
All our events are organized and structured in line with the United Nations Sustainable Development Goals (SDGs). Our in-house special events bring together local community members to support women through fundraising, awareness and relationship-building activities. 
MEDIA PROJECTS:
We embark on projects designed to help us raise awareness, educate, and empower women and the general public, through the use of various media outlets such as videos, podcasts, and social media campaigns. These projects provide a platform for women's voices to be heard and bring attention to the challenges they face.
"I really like the atmosphere of the school. The vocation I chose and the experience I got met my expectations. The classes I took were all very informative and challenging".

– Catering Class of 2022
"I give great thanks to WELA College of Vocational Training for their education and attention to the whole student body; they made it so easy for me to go back to school with this skill".
– Shoe-making Class of 2022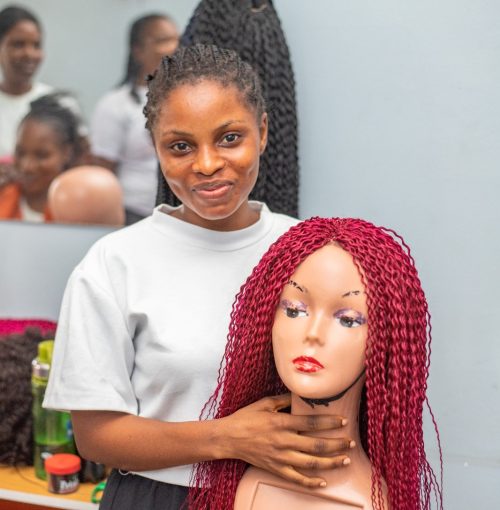 "My experience at WELA college of Vocational Trainng didn't only prepare me for real day-to-day life at the salon, but it touched my heart and helped me make lifelong relationships".
– Hairdressing Class of 2022
"There was always a huge amount of student support. My time at WELA College of Vocational Training can only be described as incredible".
– Make-up Class of 2022
Support us by contributing to reach our goal of caring for orphaned and destitute women and children around Nigeria.
Your purchase of our quality, hand-crafted products create a brighter future for underprivileged women; every kobo supports their journey to empowerment.